Tito Michele Boeri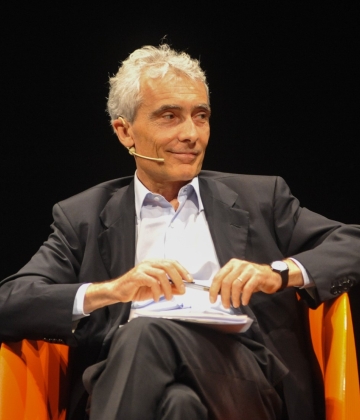 I am Professor of Economics at Bocconi University. I am Scientific Advisor of the Fondazione Ing. RODOLFO DEBENEDETTI (www.frdb.org). I am one of the founders of the economic information website www.lavoce.info and of the federated English-language website www.voxeu.org. I am the scientific director of the Torino Festival of Economics. I have been Centennial Professor at London School of Economics, Senior Economist at the OECD, consultant to the IMF, the WB, the EU, the ILO and to the Italian Government. I served as President of the Italian Social Security Administration (INPS) in the period 2015-2019. 
About
"Friday morning fever" (CEPR DP 16104  and VoxEu)
The new (third) edition of "The Economics of Imperfect Labor Markets" (with Jan vanOurs)
"Wage Equalization and Regional Misallocation: Evidence from Italian and German Provinces" (NBER WP 25612)
I currently teach Labour Economics at the graduate and undergraduate levels and Personnel Economics at the graduate level.